If you are wanting to get into fantasy sports, then you should know that it can take a while to start seeing positive results. After all, a lot of the time you will have to read about players and how they are performing right now so you can make the best choice for your teams. If you want to make things easier for yourself, then the best thing that you can do is play fantasy football. It's a great starting point for those who are new to the fantasy world, and it is also a very good way for you to learn more about the players in the football industry right now.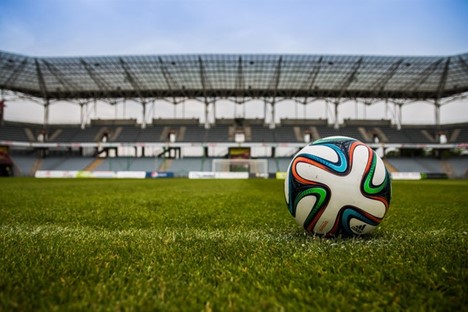 Top 3 Goalkeepers in Fantasy Sports Betting
If you want to look into the rules of fantasy football, then you can check out this guide to fantasy sports betting. You can also take a look below to see the top 3 players who you should be looking to recruit first to your fantasy team.
Alisson
This player is a joint-winner of the golden glove and he has a total of twenty clean sheets as well. Alisson is easily one of the best and there are not many people who can match his talent. He is able to play such a mean defence and at the same time, he has also been able to make a total of 76 saves. In his time, he has won 22 duels and he has managed to get an assist too. If you do not have him on your team, then you are missing out.
Ederson
It's very difficult to pick between this player and Alisson, but at the end of the day, Ederson has to come out on top. He did hit way more fantasy points, and on top of this, he is going to be in the tussle for the title. He is able to play a solid defensive game and it's not hard to see the amount of passion he has for the game.
Robert Sánchez
This Brighton player was able to finish with what is seen to be one of the best defensive records in the league. The Spanish goalkeeper had a huge part to play. He has been able to make 101 saves and he has 11 clean sheets too. You can expect this player to do great things this season so make sure that you do not overlook him if possible.
Other Valuable players
If you want to find out more about other valuable players then you can find some of the top ones, listed below.
Paulo Gazzaniga
Paulo hasn't been listed as being a star to watch but right now you can get him as he is one of the cheapest goalkeepers in the game. You will not want to miss out on the talent he has to offer and when Fulham promoted him through the potent attacks, you will soon see that the defensive side held up.
Trent Alexander-Arnold
Trent is going to have a big season this year. If you look at the first half of the current campaign, you'll see that his performance has been fantastic. Even though this has not been assured yet, it is not hard to see how it could be.
João Cancelo
If Manchester City are able to win the title this season, then this guy will be the person who you should be thinking of getting. Sure, you can thank Erling Haaland or even Phil Foden, but at the end of the day, this player is able to stand out as being one of the best and it is truly not hard to see why. Make sure you do not overlook this star of a player.
Reece James
Reece James did experience a muscle injury but at the same time, last season was his best season yet. The fact that he has more room to run forward means that he could well top his six-goal return. He is going to be doing everything he can to try and keep Alexander-Arnold away from the team as well. If you want a good player, then you should not overlook this player.
Ivan Perišić
Ivan might be new to the club, but he is 33 years of age, and he has a lot of experience. Spurs may not have been leaky when you look at the back end of 2021 but at the same time, this guy could be the defensive back who comes into his own and does great things for the team.