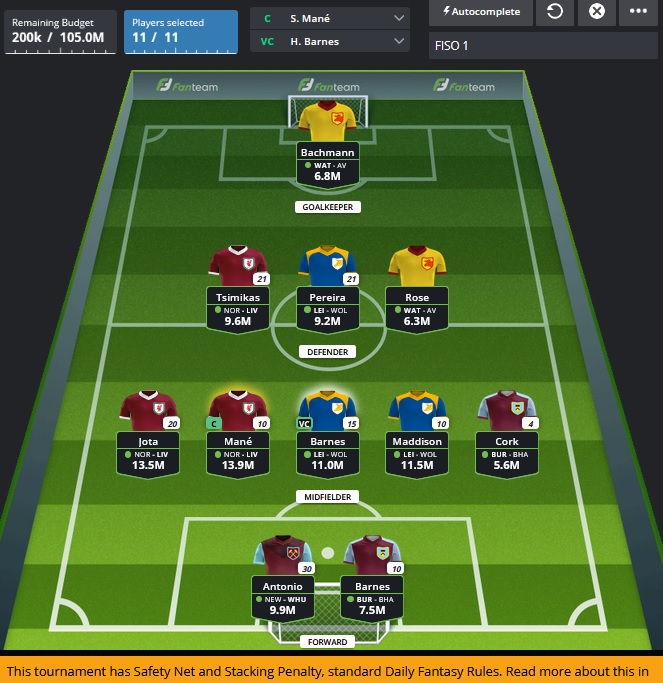 Chances are that, at some stage or other in your life, you would have been invited to play in a fantasy football league. Of course, fantasy football wasn't always the rage and the hobby has evolved massively over the years. So, how exactly did this craze develop into a global phenomenon and where did fantasy football originally find its roots?
In the beginning
The basic concept of fantasy sports began in 1962 when a guy by the name of Bill Winkenbach created the first fantasy football league in a hotel in New York. At the time, Winkerbach designed the league around the NFL and the rules were more or less what we know today. Essentially, chosen players for any fantasy team would earn points based on their performances in real life. Admittedly, it was a simple idea and not very streamlined at the time, given that players had to use the postal system to submit their picks and then wait for a return letter confirming the points they had won.
It sounds exhausting, doesn't it? Can you imagine doing that during the build-up to a weekend fixture nowadays and even then, where would you begin? Punters at the time seemed more than happy to put the hard yards in and, over the resulting years, the popularity of fantasy sports grew exponentially. The craze had even spread across the pond with football enthusiasts, in particular, taking part in fantasy football leagues in the UK in ever-increasing numbers over the decades that followed
Then came the early 2000s when fantasy football and the internet combined to send this much-loved pastime into the stratosphere. In what seemed like the blink of an eye, fantasy football became automated and, let's be honest, a whole lot easier to play. Unsurprisingly, the numbers swelled, which meant the stakes were dramatically raised with hundreds of thousands of pounds now on offer to the players who were able to top the leaderboards at the end of a season. This development meant only one thing: punters got serious.
Is there skill or strategy involved?
As the stakes increased, so too did the homework. With such lucrative rewards on the line, for the players aiming to take home a life-changing sum at the conclusion of the Premier League season, there could be no room for a happy-go-lucky attitude as there were millions of punters now researching all the available stats in order to maximize their points return at the end of every weekend. Ultimately, fantasy football became about skill as much as it did anything else, and if you were willing to put the hours in, your chances of success became a lot more realistic.
Extensive forums were also dedicated to how teams attacked and defended, which meant that glory was within reach if you could formulate the correct strategy with the available information at hand. Of course, given that the up-to-date sports data was there for all to consume, teams inevitably looked quite similar as punters rushed to include the players with the best numbers on their sides. Given that this was the case, there was also room for inspired picks and hunches that would ensure that players were able to pull away from the chasing pack. So, you could say that luck, to a lesser degree, still played its part.
The world can't get enough
In many ways, this turned fantasy football into a relentless battle between friends and even strangers that centred on proving who the best fantasy manager was. Of course, the best manager was oftentimes a matter of the individual who could best digest the relevant statistics, and who had the most astute eye for an inspired pick became the two questions facing every punter vying for fantasy football glory in the Premier League.
Looking back, it has been a conundrum that has proved exceptionally popular as there are over 60 million people who now take part in fantasy football every season. Needless to say, it is no longer a game that is played in downtown hotels in New York and can be found in almost every corner of the world these days.
In a bid to correctly explain fantasy football's remarkable global appeal, perhaps most tellingly of all is that almost every sports betting app now offers a subsection for fantasy sports alongside all the traditional sports you can bet on. So along with being able to bet on a regular Premier League fixture between, say, Manchester United and Chelsea, you can now also punt on fantasy football.
For those unfamiliar with sports betting and how important the addition of fantasy sports has been to it, think instead of the classic online casino games of old like roulette, poker and conventional slots and how they have typically dominated the online casino landscape as far as options go. These days, however, you have new online offerings like megaways slots, which is one of the biggest developments in the world of online casinos over the past couple of years and is providing as much excitement as the traditional options. 
In essence, the difference is down to megaways slots being played with up to 6 reels where the number of symbols on each reel changes with each spin. So you can see how this revolutionary mechanic has changed the gambling industry and in the same way, so too has fantasy football with both products now one of the best additions to online wagering in recent years.
The best is yet to come
There is, of course, no sign that this online gaming revolution is going to slow down anytime soon either as millions of punters continue to sign up to play fantasy football leagues at the start of every new campaign.
If you haven't been invited to play one yet then it is only a matter of time; when the call does come in, make sure you're ready to crunch some numbers.