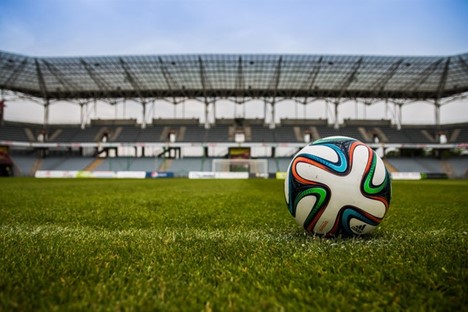 You have probably heard of betting exchanges already, especially if you like to place the occasional bet yourself, but do you know what a betting exchange is exactly, and how it differs from a sportsbook? They have gained a lot of popularity over the past few years, in great part thanks to the rise of social platforms and digital technology, so in this article we'll briefly explain what a bet exchange is and some of their major advantages when compared to more traditional sportsbooks.
What is a betting exchange?
To start with, allow us to briefly explain what a betting exchange is and how it differs from a sportsbook. On a betting exchange, your bet competes against other people's bets instead of against the bookmaker's quote, so to say. In other words, on a betting exchange you place bets against other players, not a bookie. As a result, the entire dynamic of betting is changed in comparison to how bets are placed with a regular bookmaker.
Now, you might wonder how the betting exchange makes its money then, seeing as "the house" is not participating actively in the bets placed on its platform. In order to compensate for this, the exchange makes its money by charging a commission over each player's winnings. At first, this might sound like a bad deal for you as the punter, especially if you don't have any experience with placing bets with a betting exchange, but it can be a pretty good deal in practice. There are quite a lot of advantages for players when it comes to betting exchanges and we'll list a few of the major ones here below.
A few advantages of playing at a betting exchange
Generally better odds
In comparison to standard betting websites, betting exchanges tend to offer better odds, especially when it comes to longshot bets. These are seen by exchanges as "easy money", so in order to make them more attractive for players, they give them better odds. Of course, it should be kept in mind that longshots bets are called like that for a reason, and that even in case of a win, a commission will still be charged by the exchange.
Laying bets
Possibly the biggest advantages of betting exchanges compared to traditional sportsbooks is that exchanges give players the possibility to bet on outcomes that won't occur as well. With lay betting, basically, the player becomes the bookmaker as he or she tries to make money of other people's losing bets. Example: with a betting exchange, you can lay a bet on Manchester City NOT becoming the 2021/22 Premier League champions. If you're a City or Liverpool fan then this type of bet is something you might consider to alleviate the disappointment of missing out on the title particularly if you can't make yourself bet on the other side to win.
More chances to guarantee profits
Thanks to the possibility of laying bets, attentive punters can sometimes help hedge their profits on betting exchanges. Say, for example, that you have placed a bet on the upcoming clash between Liverpool and Manchester United at Anfield, saying the home side will defeat the visitors at 2.5. You then discover that star players (such as Mo Salah, Sadio Mané, Cristiano Ronaldo, Bruno Fernandes and Diogo Jota) will be missing the game, with rising odds as a result. In such a case, you can simply lay off the bet at 5.0 and improve your position according to the changed conditions.