Leicester City may crash the top 4, but attacking midfielder James Maddison flatters to decisive in Fantasy Premier League. Maddison has tallied 16 points after four matches, a 4.0 points per game average, and is yet to find the back of the net. Yes, he has two assists, but Maddison's £7.1 million seems a bit high. FPL managers can wager on Leicester City's or on another Premier League team's next match with the Lad promo code and bet on the outcome they predict will occur.
Maddison secured just two points last weekend against Bournemouth as Leicester City romped to a 3-1 win. Brendan Rodgers' team has started the season well and could crack the top 4. Despite their bright play, is Maddison worth your money for FPL gameweek 5?
Maddison by the numbers
The 2018-19 FPL season saw Maddison rack up 137 points. The large number of points looks great on paper, but Maddison merely scored an average of 3.6 FPL points per Premier League game. His seven goals and seven assists looked great. However, Maddison had a massive dip in form midway through the season. The entire team dipped at that time and it was the catalyst to manager Claude Puel being sacked. FPL fans are gearing up for gameweek 5 and they can visit Genting Casino in preparation for the next week of fantasy football play. From December 8 until March 16, Maddison did not tally a goal for Leicester City last season.
Maddison averaged 74.5 minutes per Premier League match. He only completed 90 minutes in 16 games. It wasn't until Rodgers' arrival that Maddison's time on the pitch improved late in the season.
Maddison alternatives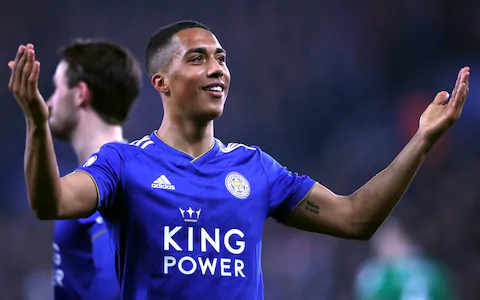 Maddison's teammate Youri Tielemans has started the season even better. Tielemans, who arrived on a permanent deal in the offseason, has scored 19 FPL points and costs a mere £6.4m. Tielemans had a massive 12 points in FPL gameweek 4. It was his best outing thus far courtesy of a goal and an assist.
In truth, Tielemans' gameweek 4 could have been completely different. He should have been sent off for a potential ankle breaking challenge on Callum Wilson. Had Tielemans received the straight red card he deserved, his gameweek 4 would have been much different.
Still, Tielemans is a brilliant alternative to teammate Maddison. The Belgian appeared in just 1,087 minutes last season on loan from Monaco. Extrapolated over the course of a 38-match season, Tielemans would have only played 28 minutes per match. He still scored 63 points in total.
Several midfield options are available to FPL managers in gameweek 5 that are far cheaper than Maddison and have tallied slightly more points. Erik Lamela is £6.0m and has 18 points. Watford's Will Hughes has scored 19 FPL points and costs £5.5m. West Ham's Manuel Lanzini has tallied 18 points and costs £6.5m. There are other players out there that offer the points of Maddison, yet cost less money in FPL.
Of course, Maddison has his proponents who will continue to select the Leicester City man and proclaim he is one of the best creative players in the Premier League. I will kindly disagree.