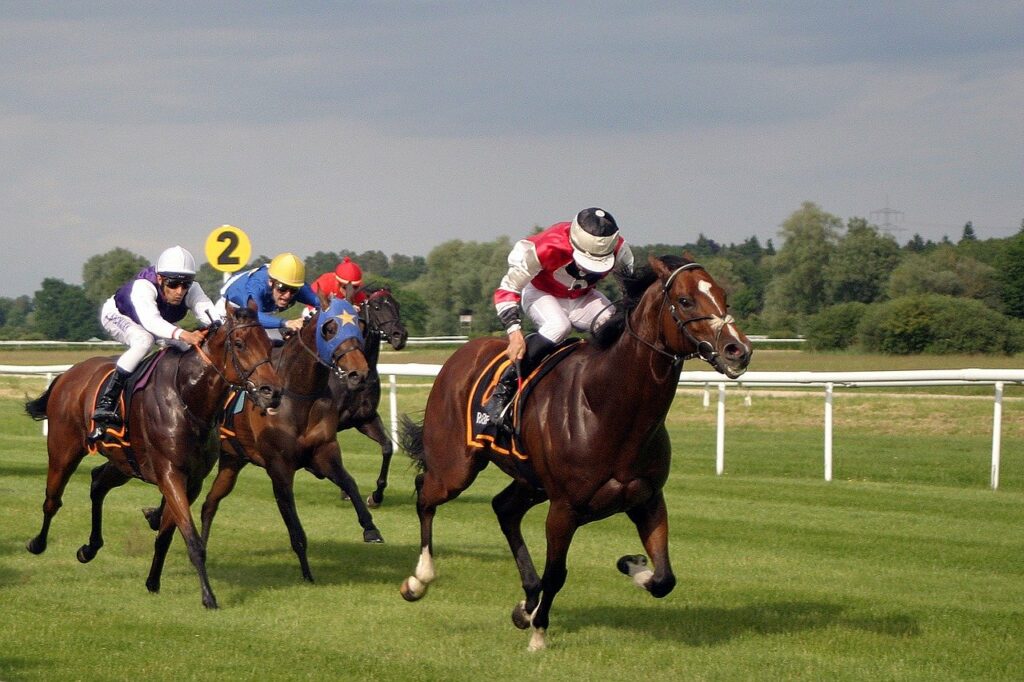 If you're new to horse racing or a seasoned pro, there are a few important rules to follow if you want to win consistently. As you've probably heard, knowledge is power in betting games, so if you're just getting started, make sure you've thoroughly understood and appreciated this game.
Horse racing has grown even more popular in recent years due to the internet and is now one of the most bet on and watched sports. Thus, we go above and beyond by providing you with horse racing tips for a sort of event, such as those held at the del mar race track, that you may find useful.
Choose the Paddock Picks
If you want to get a good view of the horses as they run the race, the paddock is the best place to sit down. You can generally see and analyze your horse in the paddock before making a decision on your wager. It is recommended that you keep an eye on your horse's characteristics, such as calmness, alertness, as well as the lightness of his feet, to ensure that he is fit for racing.
Check the Form History
Those who intend to place bets on horses should gain a better understanding of the horse's form. This generally provides you with valuable information about a horse's performance in the most recent races, which can be extremely useful.
Whenever it comes to horse racing, it may be necessary to check both the form history of the horse and any potential free racing offers. What is the significance of form history? The majority of the time, it provides information about a horse's bloodline.
When deciding whether young horses seem to be preferable to older horses, this method is extremely effective. This can be applied in a variety of ways, but in most cases, nothing is as it appears, especially when considering the owner or trainer.
Handicapping
In horse racing, handicapping is a method of evaluating the data you find about a horse's latest 'races' in order to determine the ability of a particular horse. There is a wide range of handicapping systems available that contribute to making use of data to the fullest extent possible. Therefore, understanding the handicapping system is vital if you intend to place big bets.
Betting Favorites
Putting money on favorites can be difficult because favorites are only top picks due to the bettors' extreme money. Even if a horse is the favorite doesn't really necessarily imply that it has the best chance of winning the race.
You must place your bets on the horses that your handicapping system indicates are the most skillful. In addition, if you aren't making any money, you should work on improving your handicapping system.
Betting Long Shots
On the other hand, there is the option of placing bets on long shots. Some gamblers place bets on long shots since they stand to gain significantly if the long shot wins. However, the problem is that most long shots have extremely high odds of winning because they are not likely to win.
To place a wager on a long shot, you must have a compelling reason to do so. For example, if you're handicapping shows and believe they will improve performance more than the odds, it could be worthwhile to place a show bet or an across-the-board bet on one of them; however, don't place a bet on them solely based on the odds.
Select the Winners
After thoroughly understanding and analyzing the handicapping details as well as the horse's current form, you can place your bet and stand in line for the racing schedule to be released before proceeding. You must exercise caution when making your selection if you want to achieve your goals.
As a beginner in horse racing, there are several factors to consider when selecting a potential winner. These include the trainer, the jockey, pedigree, and form whether or not the sector is ready for competing, weather conditions, and any possible weight that may be assigned in the handicap.
To Conclude
Betting on horses is somewhat comparable to betting on any other sporting event or competition. However, it takes a lot of small details to come together just right when it comes to winning. Everything, from the track to the weather to the jockey and the trainer, must be taken into consideration. Furthermore, if you make a single mistake, it could cost you money.
You have just learned important tips about horse betting that will assist you in making the best decision possible. First, use these tips to improve your handicapping systems and understand how to handicap horse races effectively. Then, continue to improve your horse race handicapping skills until you have a successful system in place.