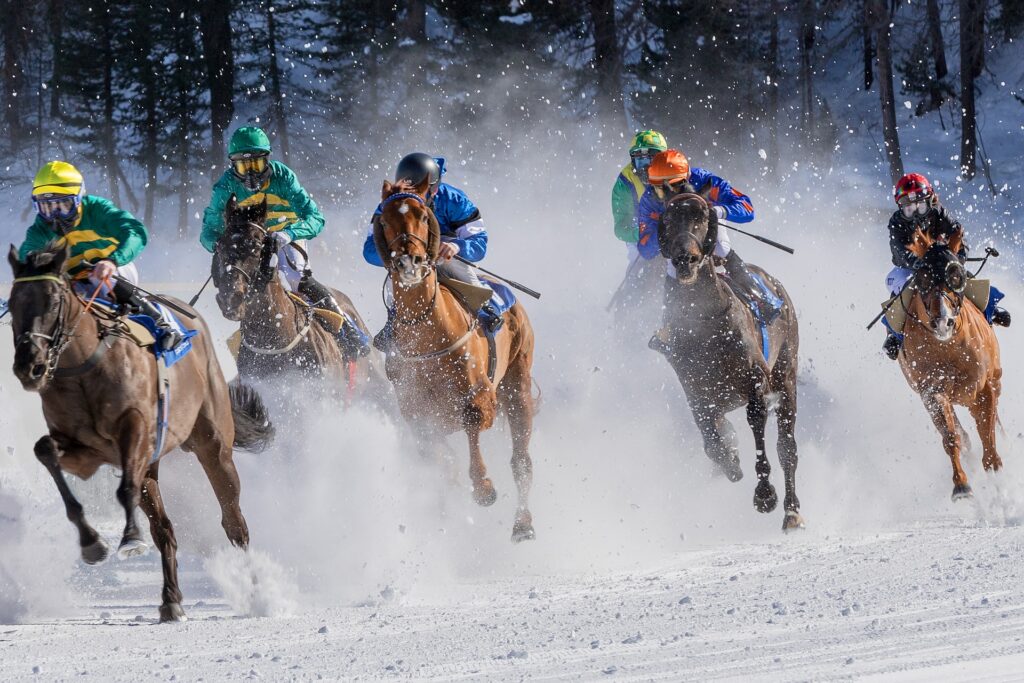 Horse racing fantasy leagues have burst onto the scene, offering enthusiasts an exciting and immersive way to engage with the sport. By managing their virtual stables, participants can experience the thrill of being a top trainer and owner, all without the hefty investments required in the real world. This article delves into the world of horse racing fantasy, helping you understand how it works and how to get started.
Enter the World of Virtual Stables
First, you need to sign up for a fantasy racing platform, like Fanduel racing. After you've successfully signed up, you can start creating your virtual stable. Participants select a roster of horses, either through a draft or an auction process, to form their team. Each horse comes with its own set of attributes, such as speed, stamina, and pedigree, which determine its performance in the league.
Once the stable is set, players can follow the progress of their horses throughout the racing season. Points are earned based on each horse's performance in real-life races. The better a horse performs, the more points it accrues for the participant. As the season unfolds, players can make strategic decisions, such as trading horses or adjusting their lineup, to outscore their competition.
Tapping into the Power of Data
Success in horse racing fantasy leagues hinges on the effective use of data. Analyzing past performances, track conditions, and a horse's pedigree can provide valuable insights to inform your decisions. Many platforms offer comprehensive statistics and expert advice, giving players the tools they need to build a winning stable.
In addition to leveraging data, it's crucial to stay updated on the latest news surrounding the sport. Injuries, suspensions, and changes in training can all impact a horse's performance. By staying informed, participants can make timely adjustments and seize opportunities as they arise.
Dive into a Variety of Racing Events
Horse racing fantasy leagues cover a wide range of prestigious events, including the Triple Crown races – the Kentucky Derby, Preakness Stakes, and Belmont Stakes – as well as the Breeders' Cup and international events like the Dubai World Cup and Royal Ascot. This diverse selection allows participants to immerse themselves in the global horse racing scene, broadening their knowledge and appreciation for the sport. Here is a list of all the major horse racing events of the year:
Kentucky Derby – May 6, 2023
Preakness Stakes – May 13, 2023
Belmont Stakes – June 10, 2023
Epsom Derby – June 4, 2023
Irish Derby – June 25, 2023
French Derby – July 2, 2023
King George VI and Queen Elizabeth Stakes – July 23, 2023
Breeders' Cup Classic – November 4, 2023
Breeders' Cup Turf – November 5, 2023
Breeders' Cup Distaff – November 5, 2023
Breeders' Cup Juvenile – November 4, 2023
Breeders' Cup Juvenile Fillies – November 5, 2023
Conquering the Competition
Horse racing fantasy leagues come in various formats, including public leagues, private leagues, and even daily or weekly contests. Public leagues are open to all participants, providing a competitive environment to test your skills against other racing enthusiasts. Private leagues, on the other hand, allow friends or colleagues to compete against each other in a more intimate setting.
Daily and weekly contests offer a fast-paced alternative to season-long leagues. In these competitions, players can draft a new stable of horses for each race or set of races. This approach keeps the action fresh, as participants have the opportunity to make new selections and try different strategies.
The Road to Glory
As the racing season progresses, participants can track their standings within the league. While accumulating points is the primary objective, the real thrill lies in the pursuit of victory. Each race brings the potential for unexpected outcomes and dramatic comebacks, keeping players on the edge of their seats.
At the end of the season, the participant with the most points takes home the coveted league title. In some leagues, cash prizes or other rewards may be up for grabs, adding an extra layer of excitement to the competition. But regardless of the stakes, the sense of accomplishment that comes with winning a horse racing fantasy league is unmatched.
Socialize with Fellow Enthusiasts
One of the most enjoyable aspects of horse racing fantasy leagues is the opportunity to interact with fellow enthusiasts. Many platforms offer discussion boards, chat rooms, and social media integration, fostering a sense of community among participants. Sharing tips, discussing strategies, and engaging in friendly rivalries can greatly enhance the overall experience.
Additionally, joining a community of like-minded individuals can provide invaluable learning opportunities. Seasoned players often share their expertise and insights, helping newcomers develop a deeper understanding of the sport and improving their fantasy league skills.
Get in on the Action
Now that you have a better understanding of horse racing fantasy leagues, it's time to jump in and join the fun. Numerous platforms exist to cater to players of all experience levels, offering detailed guides and tutorials for newcomers. As you hone your skills and develop your stable, you'll find yourself becoming more and more invested in the world of horse racing.
Horse racing fantasy leagues provide a captivating way to engage with the sport, offering endless hours of entertainment and strategy. Whether you're a seasoned racing aficionado or a curious newcomer, there's never been a better time to embrace the world of virtual stables.