Welcome back to another season of Fantasy Premier League football, welcome back to FISO!
After a thrilling 2021-22 campaign, which saw Manchester City booking their third consecutive title victory, the upcoming season is already looking like a whole other kind of beast due to the 2022 World Cup being held in November and December this year. It's unusual, but money talks and in the end, a World Cup immediately followed by the Christmas holidays, doesn't sound so bad at all, right?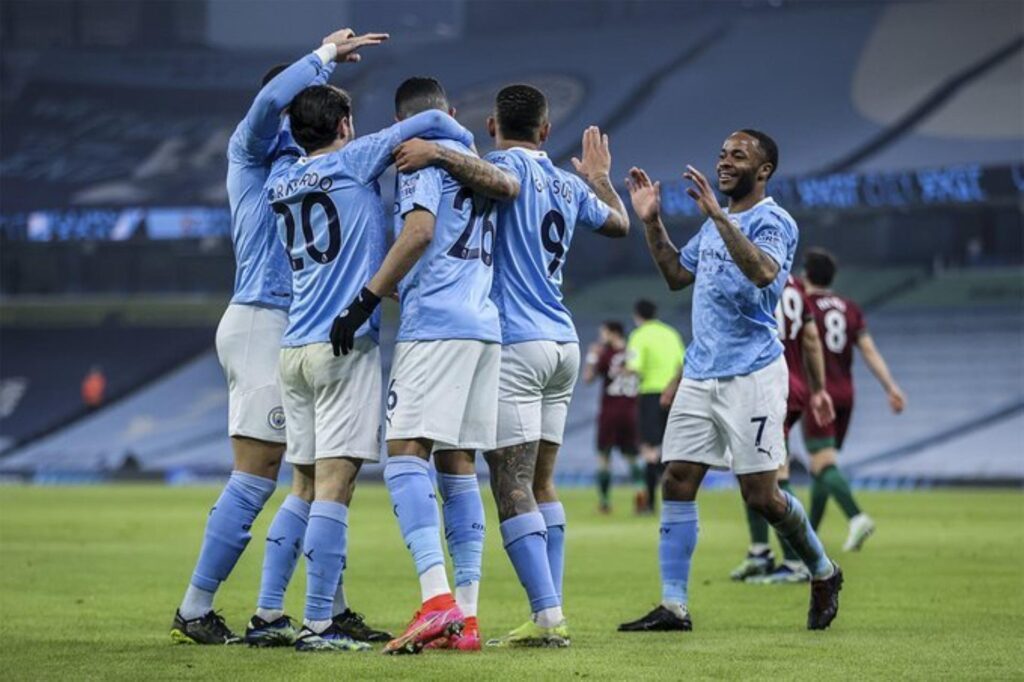 Plus, as FPL Towers recently announced, special measures will be taken to accommodate the unprecedented November-December break. Unlimited free transfers will be activated in the game between 13:30 on Saturday, November 12th, and 13:30 on Monday, December 26th. This means, in essence, that fantasy managers will have a kind of third Wildcard at their disposal this upcoming season. Save this information, because it can make or break your season before the first half of the campaign has even begun.
As a result of this season's calender, the Premier League is kicking off a little bit earlier than usual as well. On Friday, August 5th, the world's greatest league kicks off with a good old-fashioned London derby between Crystal Palace and Arsenal at Selhurst Park. In the build-up, we will be taking an in-depth look at each of the 20 squads competing in the Premier League this season with a special focus on their FPL potential. In this first instalment, we're kicking off with ambitious Arsenal and an Aston Villa side that's determined to do better than last season's rather disappointing 14th place.
ARSENAL – FPL 2022/23 team preview
Last season was a strange one for Arsenal, because it was the first time since the 1995-96 campaign that the Gunners did not feature in Europe at all. Far from a highlight for the club, but as a famous Dutch footballing genius used to say, every disadvantage has its advantage. That advantage, in the case of Arsenal, was that there were no European distractions during the last campaign, meaning that all of the focus could be shifted to domestic competitions.
In the Premier League, the North Londoners finished in fifth place, just 2 points off the coveted fourth and final Champions League spot. It was nevertheless their best finish since the fifth place back in the 2019-20 season and for periods throughout the period, Mikel Arteta's men definitely looked like they're getting back to a position from which they can seriously compete for a top-4 spot. While their FA Cup run was nothing to write home about last season, exiting at the hands of Nottingham Forest in the Third Round, the Gunners did manage to reach the semi-finals of the League Cup. A 2-0 loss against later winners Liverpool ended their run and with that, their hopes for silverware.
Besides the improving performances overall and the qualification for Europa League football, last season also saw Arsenal fielding the youngest team on average with an age of just over 24 years old. This confirms what many FPL managers already knew, namely that the current Arsenal roster is full of young and exciting talent, and more importantly from a fantasy perspective, at decent prices. In that light, the addition of Man City star Gabriel Jesus for a cool £45 million fits perfectly, as does the less-covered acquisition of 22-year-old Portuguese offensive midfielder Fábio Vieira from FC Porto for a whopping £34m (including add-ons). Without those reinforcements, the Gunners already boasted the sixth-best offense in the league with 61 goals in 38 games. Defensively, they recorded 13 clean sheets, placing them fifth in the league behind the season's top four.
Arsenal's tactics sheet
The idea behind Mikel Arteta's appointment as manager back in December 2019 was to continue the club long-standing tradition of playing free-flowing attacking football, building up from the back and controlling the game's pace. The club started last season with a 3-4-2-1 formation, but a lack of dynamism from the back and the performances of their attacking players warranted a change to a more versatile 4-2-3-1 formation. While this initially caused some worries about their defensive stability, it turned out that this wasn't the case, in big part thanks to new signings Ben White, who formed a stable partnership with Gabriel Magalhaes in the heart of the defense, and goalkeeper Aaron Ramsdale.
As we mentioned before, Arsenal play out from the back and do so often over the flanks, where Takehiro Tomiyasu, Cedric Soares and especially Kieran Tierney offer quality outlets. By dropping deeper when the team initiates attacks, the central midfielders force opponents to crowd the midfield, essentially leaving space on the flanks for Arsenal's explosive wingers to get into dangerous positions even early on. What stands out in terms of their attacks is the rotation of their offensive players. The likes of Martin Odegaard, Bukayo Saka, Emile Smith-Rowe and Gabriel Martinelli are such gifted talents that they can shift all over the attacking third and pop up dangerously from practically anywhere. Playing with a mobile and equally technical striker in the person of Gabriel Jesus or even Eddie Nketiah should only make them harder to stop this season.
ARSENAL – Potential FPL targets
Last season, Bukayo Saka (£8.0m) was a no-brainer for us, considering his enormous potential in combination with his bargain price tag. We recommended him as one of the best Gunners to target and he did not disappoint one bit: 11 goals, 9 assists and 179 FPL points in just under 3,000 minutes of Premier League football. Therefore, and despite the hefty increase of his FPL price, he is among the best Arsenal fantasy picks once again. No other Gunner scored more FPL points than him last season and he was amongst the stand-out performers in most matches. Add to that the facts that he is about as nailed-on a fantasy asset as they come, is on penalties AND is once again listed as a midfielder in the official fantasy game, and there should be no doubt about who to focus on when it comes to the Arsenal roster. Do keep in mind that the additions of attacking options Gabriel Jesus and Fábio Vieira, as well as the added strain of European games, could end in more rotation among the Arsenal squad. Saka is nevertheless this Arsenal's star man and should be a safe fantasy pick for a medium-sized investment.
It's always a bit risky to name players who just arrived at a club as major potential FPL target, weeks before the season has even officially started, but we believe that the case of Gabriel Jesus (£8.0m) does not apply here. The Brazilian has been playing in the Premier League since January 1st, 2017, amassing an impressive 233 appearances for Manchester City, scoring 95 goals and 46 assists. In other words, Jesus needs no introduction to the English footballing elite. The main issue for him at City was his relatively limited playing time and seeing as a player of his calibre will surely have had dozens of top-quality options this summer, we feel that more regular minutes for the attacker this season represented an important part of the negotiations. Looking at his current pre-GW1 ownership of 59.2% at the time of writing, we're probably not the only ones feeling this feeling. At £8.0m, it could be more than worth it to own the expected focal point of Mikel Arteta's side.
Earlier on, we mentioned Arsenal's decent defensive performance last season and how £50-million acquisition Ben White (£4.5m) played his role in stabilising a traditionally shaky defence. In that light, we find it quite surprising that the Brighton Player of the Year 2020-21 has not seen his price rise for the new season. Just like that, you've got a nailed-on defender in a team that should be contending for at least a top-6 finish at a bargain price. Sure, White's not a wing-back and provides zero attacking returns last season, but we're considering him one of the stand-out budget enablers prior to GW1. He was part of a defence that recorded 13 clean sheets over the previous campaign and ended up with 107 FPL points. Add to that the fact that Arsenal are facing only two sides with an FDR rating higher than 2 in the first eight gameweeks (Leicester at home in GW2 and Man United away in GW6) and you can see why we included him in our list of potential Arsenal FPL targets over the likes of Smith-Rowe and Martinelli, for example.
ASTON VILLA – FPL 2022-23 team preview
The 2022-2023 Premier League campaign will be Steven Gerrard's first full season as manager of the Villans and hopes are, as usual, high at Villa Park. Back in November of last year, the Liverpool legend succeeded Dean Smith, who had just recorded the fifth consecutive loss. Despite his track record at Rangers, opting for Gerrard in the middle of the season could be considered a risk, but it panned out nicely, though their eventual 14th-place finish does not immediately indicate that. The style of play was promising at times though, and the hope is that Stevie G can continue building on that foundation.
Of course, last season was also year 1 AG, After Grealish. The absolute star man of the Villans, who at the age of 25 made 213 appearances for his boyhood club (32 goals, 43 assists), was sold to Manchester City in August 2021 for a record £100 million. That money was quickly invested back into the squad with the acquisitions of, among others, Emi Buendia from Norwich, Leon Bailey from Leverkusen and Danny Ings from Southampton, but there was more to come. Good players and big names, sure, but there was more to come. In the January transfer window, newly appointed Gerrard managed to bring in direct reinforcements of proven world-class in the persons of former teammate and former PL sensation Philippe Coutinho from Barcelona, as well as World Champion Lucas Digne from Everton.
As far as the current transfer window is concerned, the Villans have been relatively quiet so far, though the summer is long still. There is less necessity for them to reinforce in big ways this time, seeing as most of the multi-million Pound signings from last season are likely to play significant roles throughout the upcoming campaign. Their major investment so far has been the powerful Diego Carlos, a central defender from Sevilla who cost them around £26 million, though the signing of Boubacar Kamara from Olympique Marseilles on a free should not be underestimated either. Villa missed a physical controlling midfielder last season and the 22-year-old French international might just be the solution.
Villa's tactics sheet
With Gerrard currently managing his first pre-season at Aston Villa, the former England international will have plenty of more time to implement his preferred playing philosophy in comparison to when he started mid-season last year. Add to that the major reinforcements that he was allowed to bring in January and it's easy to see why the team should improve considerably from its disappointing 14th place last season. The expectation is that, in order to achieve that, the manager will remain loyal to his love for attacking football, goals and excitement.
Gerrard's style foundation is strict tactical discipline with plenty of movement, both on and off the ball. The wingers, especially, play key roles in his preferred 4-3-2-1 or 4-3-1-2 formations, depending on whether he wants to play with one or two strikers. They get the freedom to drift inside and join the striker(s), while the full-backs bomb forward to reach the backline and create chances. With Lucas Digne on the left and Matty Cash, Villa Player of the Season 2021-22, on the right, the side boasts the perfect personnel for such tactics. They shared 4 goals and 7 assists among the two of them last season.
At the same time, Gerrard is not afraid to instil a patient approach when it comes to the build-up. Villa like to control the game, especially in the midfield, and the aim is to get the ball into the box to take shots instead of taking shots from outside. Since Gerrard's appointment, Villa on average take 7.8 shots per game from inside and 2.5 per game from outside. Considering the types of strikers they possess, Ings in particular, this makes a lot of sense.
ASTON VILLA – Potential FPL targets
Surprisingly, one of Villa's stand-out performers from last season, right-back Matty Cash (£5.0m) has not gotten a price rise from FPL Towers this season. He developed into one of the most popular full-backs in the league, which is quite a feat when you consider the extreme competition. His modest price made him a kind of "luxury enabler" for many fantasy managers and he delivered duly with 4 goals and 3 assists from just over 3,300 minutes of Premier League action, which resulted in 147 FPL points. Add 13 clean sheets to that and it's no surprise why he is currently in just over 20% of all teams prior to gameweek 1. The Poland international is nailed-on under Gerrard and there is no reason to believe he will not surpass his excellent 2021-22 campaign this season.
The only player on the Aston Villa roster who boasts a higher ownership percentage at the moment of writing, though by a minimal margin, is Philippe Coutinho (£7.0m), who we feel could actually end up being a major bargain for fantasy managers. His main issue in terms of fantasy selections is that the mid-price midfielder category is quite stacked this season, but he should definitely be on your scouting lists. The Brazilian international, who played with his current manager at Liverpool from 2013 to 2018, returned to Anfield in January and racked up 16 starts in the Premier League between gameweeks 22 and 38. Over that stretch, he showed a glimpse or perhaps even a bit more already of what he is capable of with 5 goals and 3 assists for a total of 83 FPL points. Assuming a full pre-season with the club and more time for his manager to work on the tactics, Coutinho might just end up becoming one of the better midfielders in the official fantasy game. He has the qualities to make a mockery of his price tag, that's for sure.
Despite ending the 2021-2022 Premier League season with 11 goals and 2 assists from 33 starts, Ollie Watkins (£7.5m) possibly looks back on the campaign with a feeling of being able to do better. In the first half of the season, especially, the 26-year-old striker had difficulties finding the back of the net, just like many of his teammates were struggling to find consistent good form. Still, with 131 FPL points, Watkins ended the season as Villa's topscorer, while in the entire league, only seven forwards did better than him. What we're trying to say is that he is good and his last season was decent, but we feel he can do considerably better still. Gerrard's preferred style of playing should fit the attacker perfectly and with a favorable opening set of fixtures to the season, his current 4.5% ownership could see him become one of the popular early-season differentials. It's Bournemouth away, Everton at home and Crystal Palace away for the Villans in the first three gameweeks, so keep an eye on Watkins' form during pre-season.
For more in-depth discussions on the Fantasy Premier League game check out our FPL forum.