Roll up, roll up! All are welcome to join the STC!
A free-for-all shared-RMT thread, for any spillage outside of personal RMT threads, and with a traditionally stats-based focus.
What's that we see before us? A strange and convoluted new thread title has appeared. Didn't this used to be called '
Statistical Thought Cave
', '
Strategic Thinking Cavern
', '
Specious Theoretic Chatter
' or something? Well, yes, synonyms are so thin on the ground these days that we've had to outsource to a human thesaurus in the form of thebillfella (an honour bestowed after his phenomenal 6th overall finish last year). Indeed, thoughts of last season still linger strong, but in a blink of an eye the new season is upon us. Long has it been since the days Sammy The Crab formally hosted this geeky discussion (in the form of his own RMT) yet still we all trundle on, as caricatures of our past selves trying to replicate the intelligent analysis of the past. Our heads are fuzzy and our eyes are blurry. But nobly we march into the gloom of unknown points predictions, meandering socially distanced in search of that precious but elusive knowledge.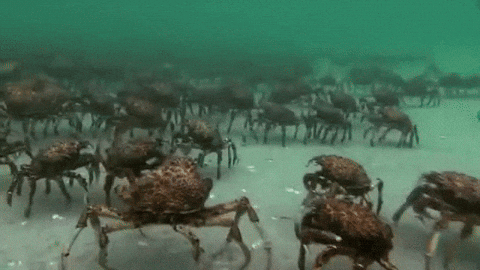 We drag our 854 page history along the seabed behind us. In a seven year period we've collected many treasures, and they continue to burden us. We daren't let go lest our efforts be lost forever in the murky sand:
2019/20
,
2018/19
,
2017/18
,
2016/17
,
2015/16
,
2014/15
,
2013/14
.
It is, however, the time of year we can rejoice in rediscovering our beacon in the dark; our first task is to convince Mav3rick to make his return permanent.
So, welcome again all!
Everything's a bit compressed this year so we probably won't have as much time as usual to fiddle with teams. I've transferred the ever-growing STC Bookshelf, feel free to suggest any recommendations for links/additions/improvements to the catalogue - Bagan is kindly on the task of updating the audiolibrary. And when the game starts, get strategising!!
---------------------------------------------------------------------------------
The STC Bookshelf
Key Texts:
Live FPL
- Live gameweek rank calculator, plus other goodies (Best alternative to FPLD?)
Fplstatistics
- Historically most reliable price change site, no registration
FISO's Crack the Code - CTC
- making a comeback in 20/21 - no registration
FantasyFootballFix
- Alternative price change site, registration required
Understat
- Comprehensive xG database
Fbref
- Free source of statsbomb's golddust xG data
Ben Crellin's Spreadsheet
- Legendary DGW information source
FPL Statistico
- Individual FPL team analyser
FantasyFootballScout
- No introduction required
FantasyFootballHub
- As above
Main Catalogue:
Squawka
- Stats resource and comparison matrix
MathematicallySafe
- Peter Blake's FPL statistical analysis blog
WhoGotTheAssist
- User-friendly blog posts on psychology and probability in FPL
PLFantasy
- Statistical blog by Chris Glover
MackayAnalytics
- Blog specializing in xG comparison
Statsbomb
- Legendary stats articles, specialists in xG
Differentgame
- Paul Riley's blog on xG analysis
Eighty Five Points
- Excellent blog by Laurie Shaw
FPLAcademica
- FPL blog by four 'twitter enthusiasts'
FantasyFutopia
- Blog by our own
Tom Whelan
(notably containing a great guide to Python in FPL)
Paul Riley
,
Mike Croom
&
Tim Bayer
- Data resource tableaux (including
fixture tracker
)
Transfermarkt
&
Football-Lineups
- Detailed player/team statistics, penalty/injury records, formations etc
Worldfootball
&
Soccerstats
- Historical PL info
Myfootballfacts
- Historic team penalty information
PremierFantasyTools
- FPL tool site, inc alternative HoF
FPL Analytics
- FPL analysis site
FPL Review
- Points projection site based on understat xModel, inc "luck" quantifier
Teamfill
- Customisable team optimiser site by our own
Sneakyone
Vaastav's Github
- Detailed historical FPL data (including weekly scores)
Football-data
- Historic bookies odds for the PL
FPL Reddit
- What it says on the tin
Spreadex market page
- one of many possible sources for spread odds on seasonal g/a.
Audiobooks:
TBA - FPL podcasts of note
Online Collection:
TBA - twitter accounts of note
https://twitter.com/11tegen11?ref_src=t ... r%5Eauthor
- 11tegen11
https://twitter.com/Lucid_Analytics
- Lucid Analytics
Defunct ancient texts:
Fpldiscovery
- Previously invaluable weekly player ownership/average scores data etc.
The3rdTurd's data
- Old resource tableaux
http://11tegen11.net/
http://www.shotsontarget.co.uk/
DeepxG
- Blog flirting with xG (you have to dig deep for relevant articles)
FPL Archives
- FPL data from selected previous seasons, now dead
---------------------------------------------------------------------------------
The STC Workshop
Working Prototypes from 18/19:
Understat Extrapolations
- Mav3rick's Solver algorithm for picking the best squad based on projections
FFS Extrapolations
- Stemania's modification of the above for picking the best squad based on FFS projections (inc 6-week)
Defensive rotation sheet
- FranckKessie's rotation planner
FPLAnalysis
- FranckKessie's FPL data sheet