FanTeam's UEFA Champions League fantasy competition gets underway on Tuesday 14th September 2021 at 4:15pm. A massive guaranteed prize fund (paid in £GBP or €euros) awaits the top 1,250 placed teams with €50k (or £42k) to the overall winner as per:
In the group stage there are 6 gameweeks and you are allowed 2 free transfers per gameweek. There are no player price changes, no wildcards and no late registration. Pick 11 players (no subs) and if any of your players does not start then the saftey net will be activated for that gameweek (i.e. the next available starting player for that club in that position at cheaper price will replace your benched or injured player).
The scoring is typical FanTeam: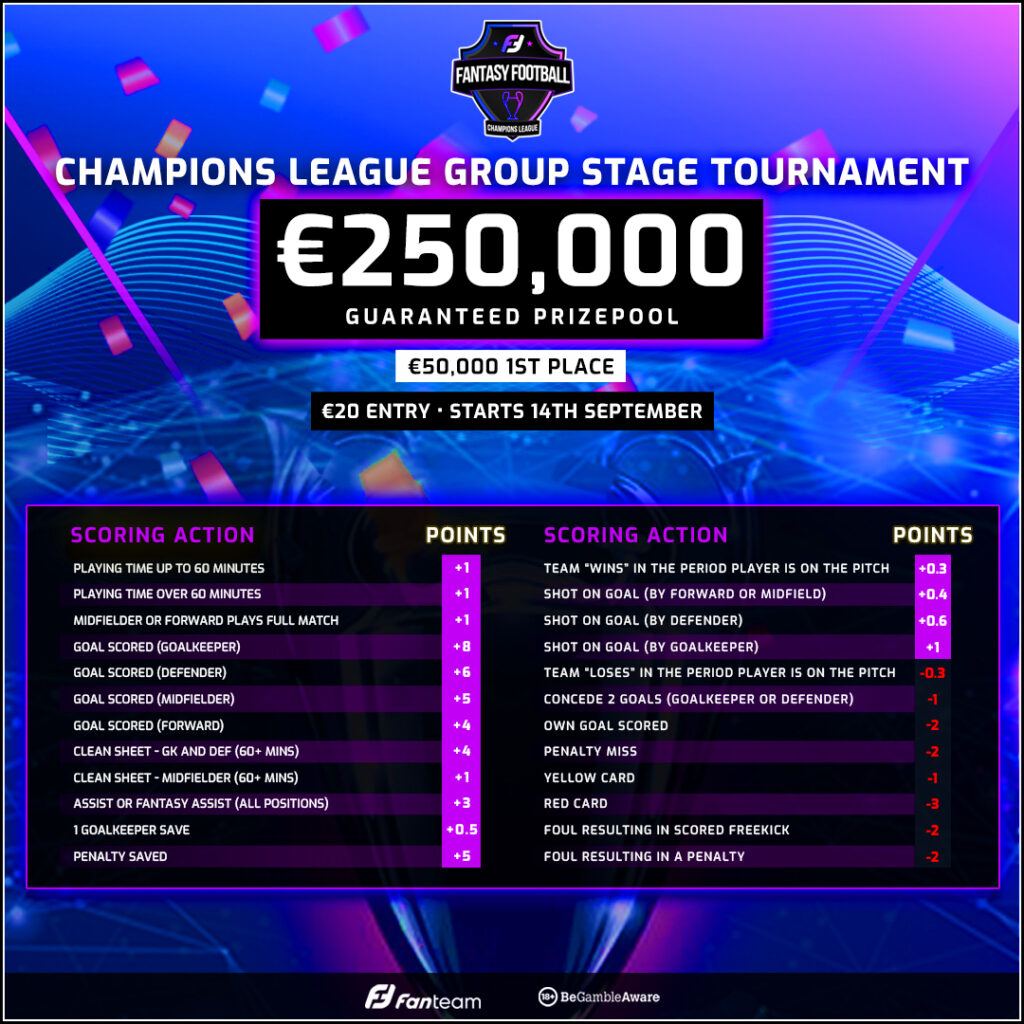 It's always helpful to get off to a great start so watch out for the Gameweek 1 fixtures:
So almost 3 months of entertainment on offer but get your entries in by 4:15pm Tuesday 14th September. Join the FISO forum discussion on FanTeam's September 2021 Champions League game.